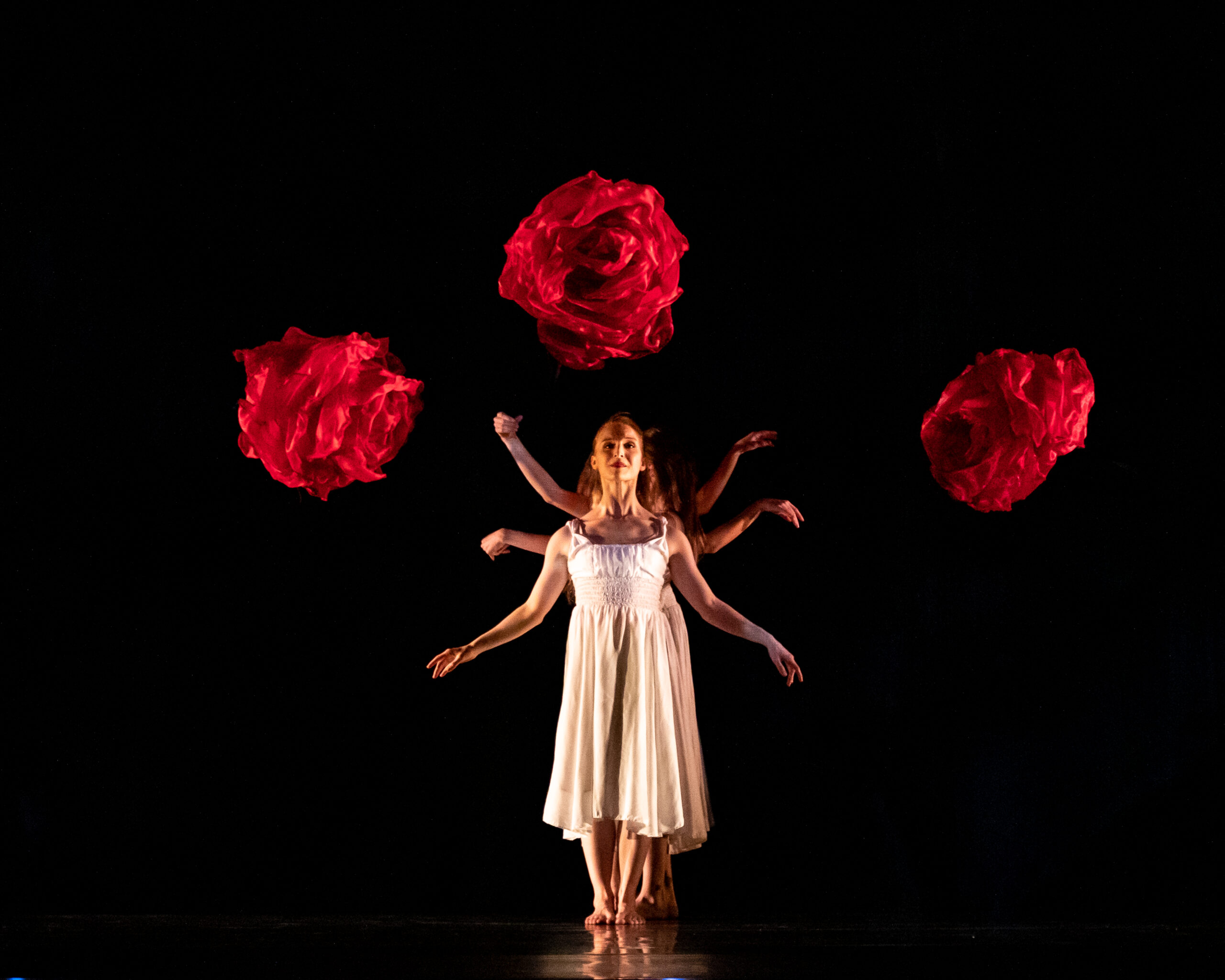 Performing Arts Houston presents MOMIX's new take on Alice in Wonderland
(Houston) – Performing Arts Houston presents the return of MOMIX, September 16-17 at the Wortham Center's Cullen Theater. The internationally acclaimed movement company will give three performances ofArtistic Director Moses Pendelton's latest work, Alice. Inspired by Lewis Carroll's Alice in Wonderland, MOMIX's interpretation features dance, acrobatics, and visual illusions. Tickets for an added matinee performance on September 16 are available at performingartshouston.org. Saturday evening and Sunday performances are sold out.
Known internationally for work of exceptional inventiveness and physical beauty, MOMIX is a company of dancer-illusionists under the direction of Artistic Director Moses Pendleton. In addition to stage performances worldwide, MOMIX has worked in film and television, broadcast to 55 countries.
Following the evening performance on Saturday, September 16, Performing Arts Houston will hold its annual Opening Night Party. Attendees will enjoy cocktails and hors d'oeurves on stage with the cast of Alice. The cost is a $100 add-on supporting Performing Arts Houston's Education and Community Engagement programs.
Before taking the stage at the Wortham Center, on September 15, MOMIX company members will lead a public masterclass for intermediate and advanced dancers at the Institute of Contemporary Dance, as well as a private masterclass with the dance students of Kinder Highschool for the Performing and Visual Arts. Registration for the masterclass at Institute of Contemporary Dance is open now, at www.icdhouston.com/upcomingevents/master-class-with-momix.
About Performing Arts Houston
Performing Arts Houston (formerly known as Society for the Performing Arts) connects audiences with exceptional artists through diverse performances and learning experiences. We ignite and cultivate passion for the performing arts, exploring the vast landscape of artistic expression to discover new understanding about ourselves, create community, inspire dialogue, and enrich our world. More at performingartshouston.org

Ticket Information
Tickets start at $29, available at performingartshouston.org or by calling (713) 227-4772. Performing Arts Houston members save 10%, enjoy free exchanges, and more, through an annual contribution. Details at performingartshouston.org/memberships.
# # #
PERFORMING ARTS HOUSTON
presents
MOMIX: Alice
September 16-17, 2023
Cullen Theater, Wortham Center
Saturday 2 pm ADDED DUE TO HIGH DEMAND
Saturday 7:30 pm SOLD OUT
Sunday 2 pm SOLD OUT
Tickets start at $29
performingartshouston.org

Follow us on Social:
FACEBOOK: @performingartshouston
INSTAGRAM: @performingartshouston
TWITTER: @artshoustontx
Media Contact:
Caroline Senter
csenter@performingartshouston.org
713-632-8105