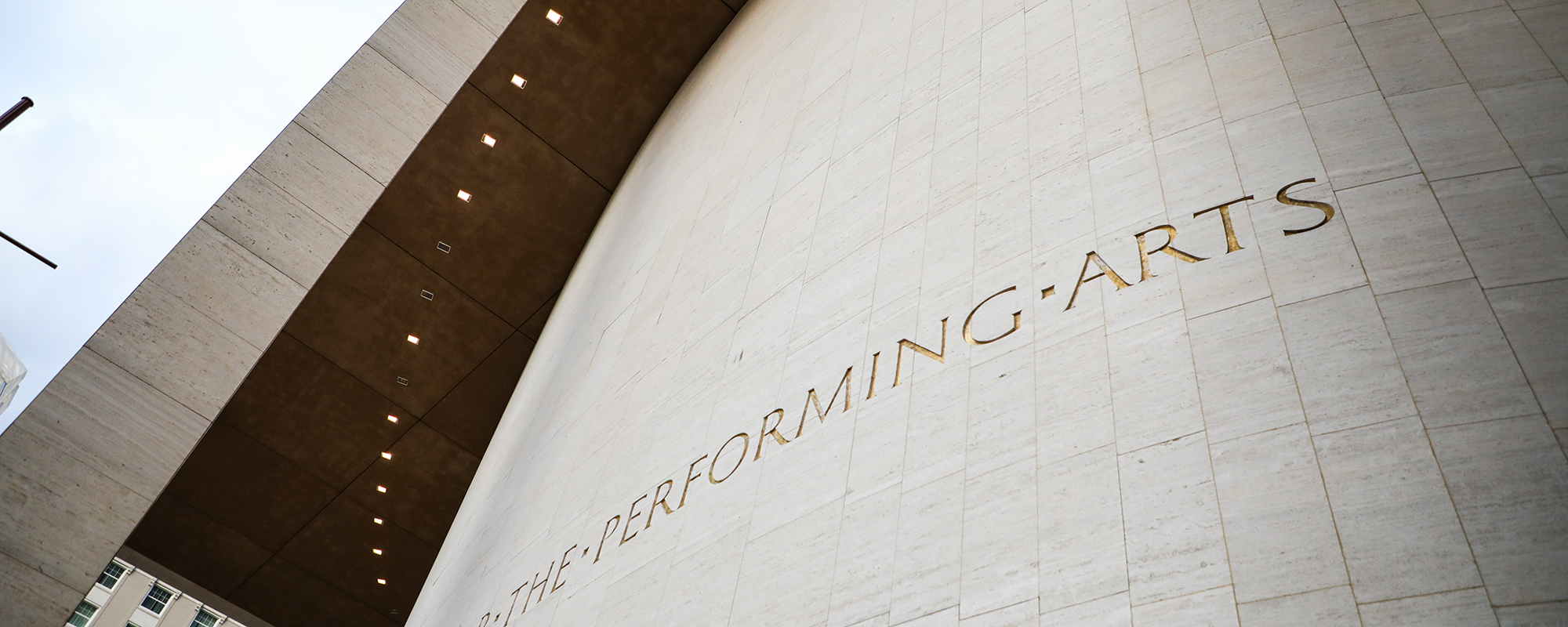 A renovation in bloom
As the multi-year renovation of Jones Hall continues, the project will advance major audience experience improvements with start of the 23/24 Season. This September, you'll enjoy new seats, new aisles, expanded restrooms, and a new glass elevator. Later this year, a revamped Green Room will emerge.
Fast Facts
Please be seated
Jones Hall will have over 2,500 new auditorium seats for the first time in 27 years.
A timeless space
Jones Hall features Italian travertine stone—possibly from the same quarry used for the construction of the Colosseum in Rome over 2,000 years ago. 
New Lobby Flow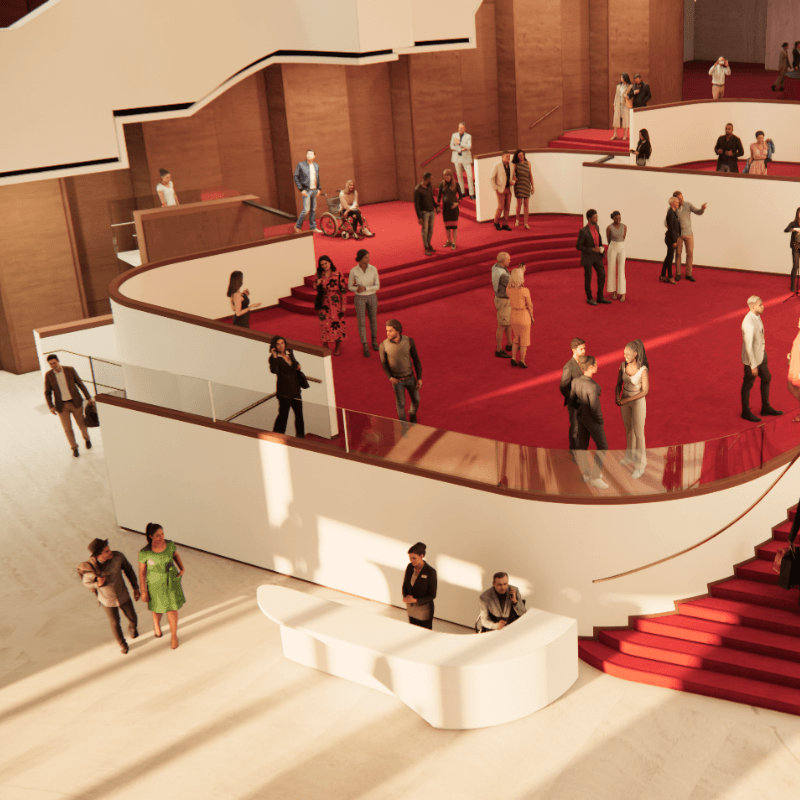 The experience of the main lobby will feel brand new from the moment you enter the building. Starting fall 2023, you'll see a new flow begin to emerge, including access to newly expanded lower level restrooms.
New Green Room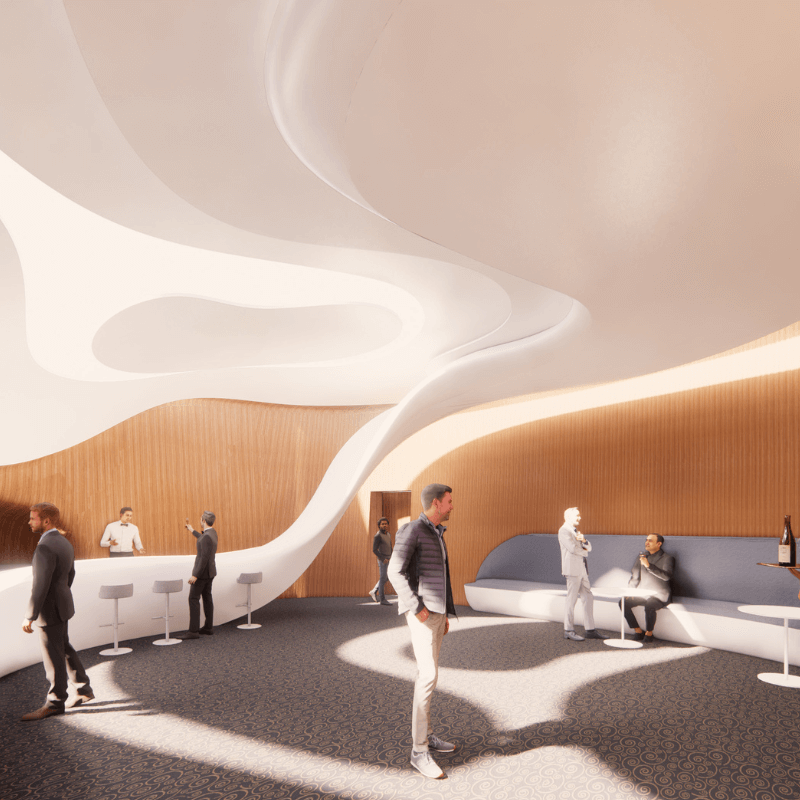 Later in the year, Visionary tier members will gain access to a revamped Green Room. Learn more about memberships here.
New Seats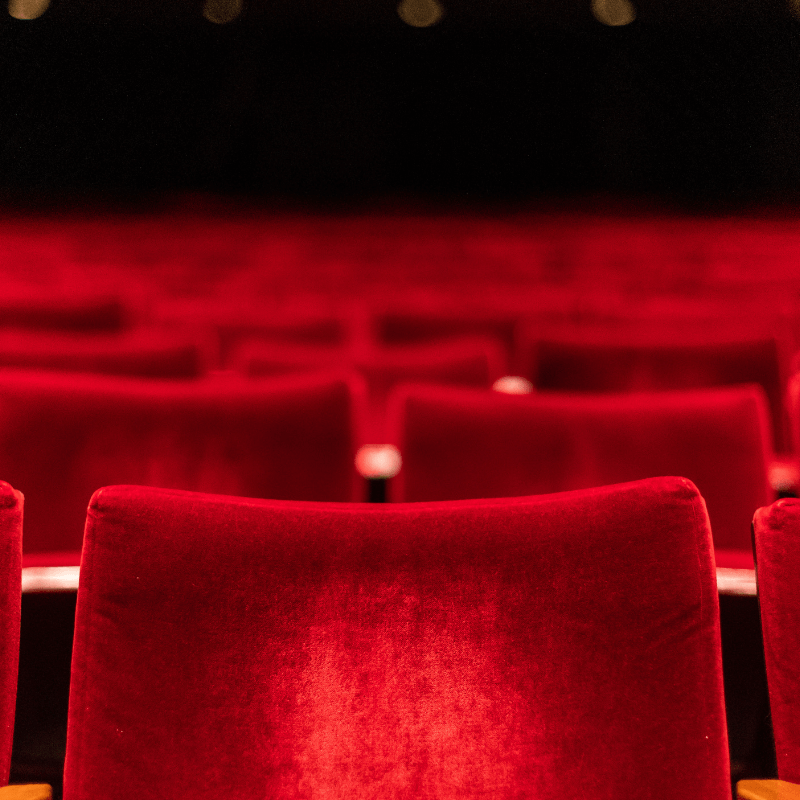 Jones Hall will have new seats for the first time since 1996. The last time Jones Hall had new seats, the Houston Rockets were NBA Champions, the Texans were the Oilers, and the Art Car Parade was just a good idea.
Support the renovation
If you're interested in supporting the renovation or sponsoring the new seats in Jones Hall, please contact Jordan Drum at 713.632.8104 or jdrum@performingartshouston.org.
Contact Us
Hours may vary with holiday and summer schedules. In-person transactions are available up to 90 min prior to showtime or by appointment.