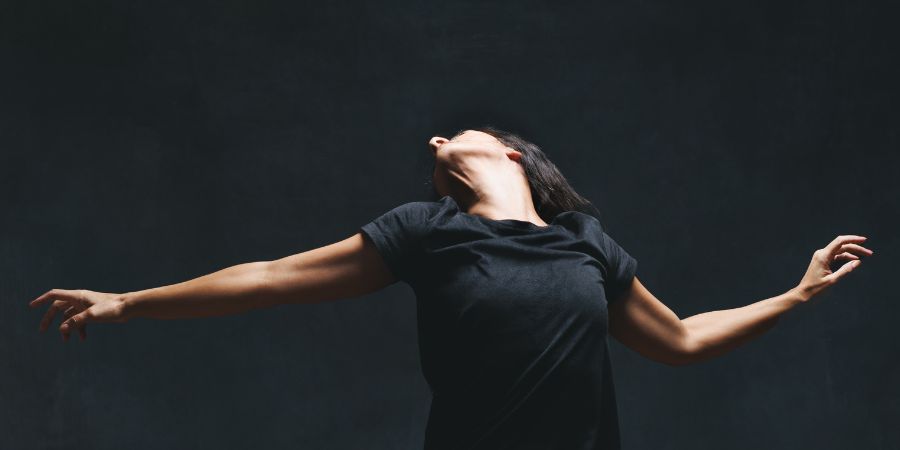 Announcing the 2023 Winners
Secure your seats for New/Now World Premieres, January 19-20
2023 New/Now Winners Group Acorde. Photo by Claire McAdams

Commissioned Work: Entrainment

Group Acorde is a performance company formed in 2016 by two contemporary dancers and two experimental jazz musicians who innovatively collaborate in all aspects of the creation process. All of the company's works include original choreography and compositions that feature live music performed on stage with the dancers. The company's main programs are public performances and community engagement activities that include question and answer sessions with the artists, "pay what you can" dance classes, and partnerships with local organizations. These activities provide accessible and affordable dance to live music performances and workshops for the Houston community. Group Acorde has created original works by its founding members and collaborated with guest artists from diverse backgrounds and art mediums including Israeli choreographer Anat Grigorio, Texas choreographer Jennifer Mabus, Texas composer Andrew Leinhard, Brazilian visual artist Andre Amaral, Texas based choreographer Spencer Gavin Hering, and New York based photographer Christopher Peddecord. Its work has been showcased at a number of prestigious festivals and venues throughout Houston and Austin, TX as well as self produced three evening length works and an immersive art/performance installation at the REC ROOM, MATCH, and the Deluxe Theatre in Houston.

Specially for this Performing Arts Houston commission, Group Acorde is collaborating with New York based musician and composer Robert Boston. He performs jazz, contemporary classical, and electronic music and has recorded and performed with numerous groups, from jazz icon Daniel Carter to new music group SEM Ensemble. As a composer and improviser, Boston fuses his eclectic experience, finding form within a spectrum that ranges from musical elements to mechanical noise. He has scored dances by Korhan Basaran, Diane Coburn Bruning, Giada Ferrone, Loni Landon, Lone Larsen, Jodi Melnick, Pietro Pireddu, Caitlin Trainor, and the Martha Graham Dance Company. Boston has appeared on NPR's Front Row and in New York City venues including the Prospect Park Bandshell, the Joyce Theater, The Knitting Factory, Rockwood Music Hall and Music Hall of Williamsburg. Formerly Principal Pianist for the Mark Morris Dance Group, he helped create and currently teaches the Mark Morris Dance Accompanist Training Program and is Music Director at Barnard College Department of Dance.
2023 New/Now Winner Kam Franklin. Photo by Claire McAdams

Commissioned Work: Bayou City Comeback Chorus: Vol. 2

Kam Franklin is a singer-songwriter, producer, activist, writer, orator, model, visual artist, director, and actress from Houston, TX. She is best known for her work with the gulf coast soul band, The Suffers. She is a three-time recipient of the Houston Press Music Award for Best Female Vocalist. She has performed on five continents and has performed with the Suffers backed by The Houston Symphony in addition to being featured solo. Kam is known for her unique collaborations, some of which include: La Mafia, filling in for H.R. (of Bad Brains) during the 2016 Afropunk Festival Superjam alongside members of Bad Brains, Fishbone, and Living Colour, performing in the 2016 March For Science band alongside Jon Batiste, Questlove, Judith Hill, and Fred Wesley (longtime James Brown and Parliament collaborator), repeated appearances at Newport Folk Festival where she has participated in numerous tributes and collaborations (most notably with Chaka Khan, Brandi Carlile, Allison Russell, Margo Price, Lucius, and Deer Tick). In 2022, she released the Bayou City Comeback Chorus EP, a social justice album funded by The Houston Arts Alliance featuring over 20 artists from around the Houston area. She is founder of Homegirl Island Records, and her production company is called Sequin Sanctuary.

Forbes and Vice Magazine have featured Kam for her activism and business ventures that seek to create a more equitable and inclusive environment in the arts for black, queer, and femme artists working in all mediums and from all backgrounds. Fronting The Suffers, Kam has performed nationally on The Late Show with David Letterman, The Daily Show with Trevor Noah, and Jimmy Kimmel Live in addition to speaking with Ailsa Chang and Ari Shapiro on NPR's All Things Considered, Brené Brown's "Dare To Lead" Podcast, Samantha Brown's "Places To Love", The Late Show with Stephen Colbert, and National Geographic's "Texas: Spirit and Soul" short film.

At home, Kam remains a very active participant in the Houston music scene, producing events that have featured up-and-coming acts from around the Gulf Coast area while leveraging her and The Suffers' international platform to represent the City of Houston and champion her entrepreneurial approach to finding success in the arts for women, minorities, and independent artists. She currently serves on the board of HeadCount.org, as Governor for the Texas Chapter of the Recording Academy, and she also served as the inaugural Diversity, Equity, and Inclusion ambassador and the inaugural Recording Academy Black Music Collective Chapter Ambassador for the Texas Chapter of The Recording Academy.
2023 New/Now Winner ShaWanna Renee Rivon. Photo by Claire McAdams

Commissioned Work: Emancipation

ShaWanna Renee Rivon is an award-winning playwright, historian, educator, and activist. ShaWanna's niche and artists mission: to create period-piece comedies centered around the lives of Black women. In this, she has begun the development of her 7-play cycle, the first of which is Old Black and White Hollywood, about a 1950's Black woman comic who desires to become the first Black female movie star. Old Black & White Hollywood was developed with Matt Chapman, Suzan-Lori Parks and Theresa Rebeck and won the Edward Albee Playwriting Award. The second installment of her 7-Play Cycle, Power to the Queendom, was developed with the Rec Room Writers. Set in 1970s Houston, the script about a group of female Black Panthers is loosely based on a true story. The third installment of the 7-play cycle, You're Cordially Invited to Sit-In is about the 1960 sit-in demonstration that took place in Houston, will have its world- premiere at Stages Theatre Spring 2022. ShaWanna is currently under commission with the Alley Theatre.

ShaWanna's commissioned work, Emancipation, is a play with music that examines how our Black Ancestors in Houston, particularly on Emancipation Street in Third Ward, fought for our freedom. Emancipation involves dancing, singing, and celebration of the accomplishments that Blacks have made in this city but also shows us how we are no freer today than we were during Reconstruction Years. What we do today will determine the legacy of those who shoulders we stand on and how we can all have true freedom in the future. ShaWanna has teamed up with musical director and writer Melanie Bivens who created all new music for Emancipation and directed by Monique Midgette.
About NEW/NOW
New/Now: The Houston Artist Commissioning Project was launched in 2020 with the goal to promote and sustain Houston's working artists and artist communities by supporting the creation of new works across all performing arts disciplines. Each year the project awards 3-4 artists with commission funding to present original work in the Cullen Theater at the Wortham Center as part of Performing Arts Houston's mainstage season.
Houston is the most culturally diverse city in the nation. In celebrating artists' voices here at home, we promote more connected and thriving communities. Performing Arts Houston believes Black artists, Indigenous artists, artists of color, artists in the LGBTQ+ community, artists with disabilities, and woman artists must be centered through this project. To that end, we strongly encourage applications from artists with these identities or members of other marginalized communities.
New/Now: The Houston Artist Commissioning Project is generously funded by the Cullen Foundation, Mid-America Arts Alliance, the National Endowment for the Arts, and the state arts agencies of Arkansas, Kansas, Missouri, Nebraska, Oklahoma, and Texas.
New/Now artist awards are made possible in part by the Performing Arts Houston Foundation through the Mattox Fund for New Works.
Questions? Read through our FAQs sheet or contact us at commissions@performingartshouston.org
Live Commissions
Each season, a cohort of working performing artists are awarded commissions to create a new 20-25 minute work premiering in Festival Format on the Cullen Theater stage at the Wortham Center. Local artists are encouraged to apply for the 2023 New/Now awards!
Learn more about each cohort of winners below.
2022 HACP Live Award Winners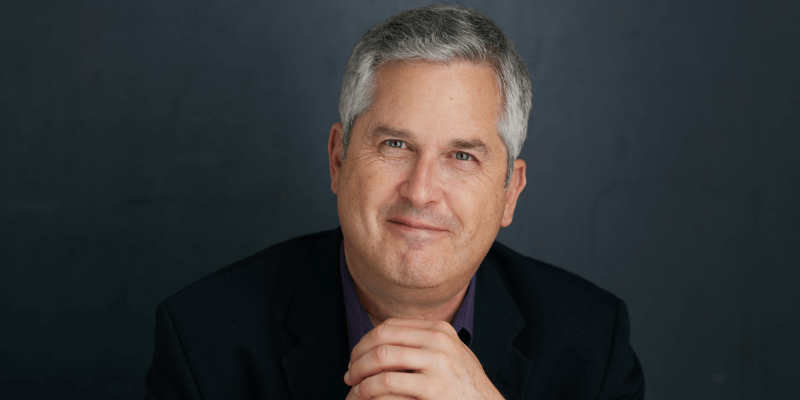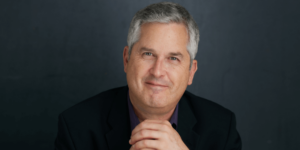 Anthony Brandt is a composer, researcher, author, educator, and Artistic Director of Musiqa, an award-winning new music ensemble. His musical catalogue includes three chamber operas, as well as orchestral, chamber, vocal, theater, dance, and television scores. Recordings of his music are available on the Albany, Crystal, and Navona labels. An advocate for closer ties between the arts and science, he co-authored The Runaway Species: How Human Creativity Remakes the World with neuroscientist David Eagleman and is currently a co-investigator in musical experiments involving seniors with mild cognitive impairment, stroke recovery, surgeon burnout, and dance. He teaches music composition and theory at Rice University's Shepherd School of Music.
Brandt's commissioned work, Diabelli 200, marks the 200th anniversary of Beethoven's Diabelli Variations, and in collaboration with neuro-engineer Dr. Pepe Contreras-Vidal, will explore the neural synchrony between the performers and changes in brain activity throughout the performance. Brandt will use Diabelli's waltz and Beethoven's approach to the variations as inspiration for excerpts of his own variations, scored for flute, clarinet, piano, percussion, violin, and cello.
Learn more about Diabelli 200 with this Education resource created for the piece by Musiqa.
Photo by Houston photographer Claire McAdams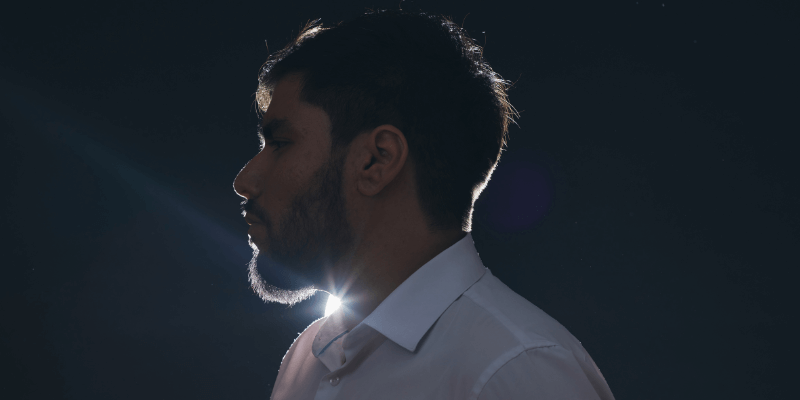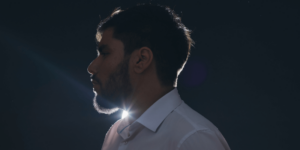 Composer and cinematographer J.E. Hernández is a Mexican-born, Houston-based artist focusing on elevating personal and cultural narrative through his work. Hernández's music has been performed at prestigious venues and by distinguished ensembles and organizations such as The John F. Kennedy Center for the Performing Arts, Houston Grand Opera, American Opera Project, Apollo Chamber Players, Foundation for Modern Music, Museum of Fine Arts Houston, Contemporary Arts Museum Houston, American Composers Forum, the Brazil National Orchestra, and in a wide variety of films, both in the United States and abroad. He holds a degree from the University of Houston.
Hernández's commissioned work, Desert Shelter, is an interdisciplinary exploration and highlighting of the experience of migrants crossing the U.S.-Mexico border via the Sonoran Desert pass, told through music and dance. The arduous journey of migrants is physicalized through J.E.'s composition, scored for a string sextet, and a collaboration with The Ponce Project and NobleMotion Dance.
Photo by Houston photographer Claire McAdams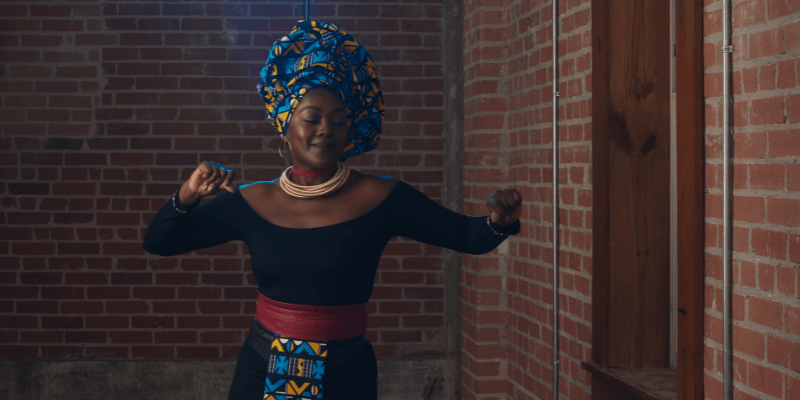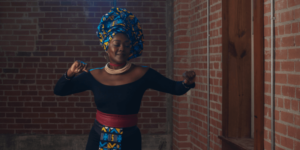 Born and raised in Luanda, Angola, Vivalda Ndula became one of the voices of the new generation of Angolan musicians that has made a significant cultural and international impact on today's Angolan music. Ndula is an activist, singer-songwriter, percussionist, and dancer. She is a multi-award winning, nominated/finalist of StarAfrica Sound, (ISC) International Songwriting Competition, and Angola Music Awards (AMA). Through her music, Vivalda raises social awareness against child labor, modern slavery, and human trafficking with her award-nominated songs Mazui (voices) and Monandengue (children).
Ndula's new work, Mbandu ni Mbandu, meaning "side by side," is a music project composed of four pieces sung in Angola's native language Kimbundu. Mbandu ni Mbandu examines ongoing social issues such as access to health care, racial injustice, and gun violence, and conceptualizes a world where people can live together despite their differences.
Photo by Houston photographer Claire McAdams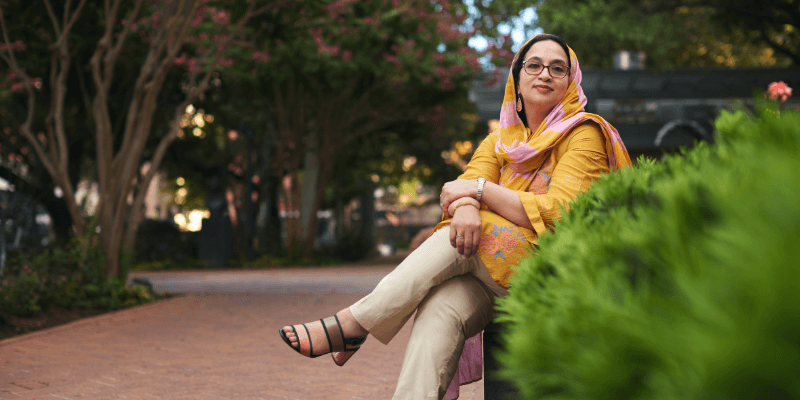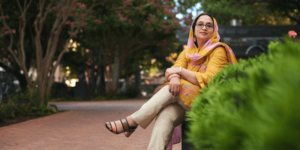 Born in Karachi, Pakistan and raised in Saudi Arabia, Tazeen Zahida writes plays in English and Urdu. Her plays are inspired by current affairs, social issues, family dynamics, and her experiences of living in the Middle East and America. She spearheads Houston's only South Asian theatre company, Tee Zee Productions. Through her work, Tazeen intends to bring to life hard-to-tell and harder-to-sell stories. She is a literary translator and critic. She believes that poetry is the ultimate form of expression.
Zahida's new theatrical work, And The Clay Pot Speaketh, retells a South Asian folktale about the love story of Sohni and Mahiwal from Punjab. The tragic romance will be told through musical pantomime with narration, supported by South Asian poetry and folk music.
Photo by Houston photographer Claire McAdams
2021 HACP Live Award Winners
Announced January 29, 2021
Performing Arts Houston announces six live performance award winners of the Houston Artist Commissioning Project (HACP). Chosen from over 60 applicants, the winners reflect the breadth, diversity, and extraordinary creativity of Houston's working performing artists. The premieres of these new 15-25 minute works will be presented by Performing Arts Houston in Jones Hall, October 15 & 16 and November 12 & 13, 2021. Each artist will have two opportunities to perform their new work for live, in-person audiences. Tickets and additional information will be announced later this spring with the launch of the 2021-22 season.
While there were originally three live performance award winners planned for this phase of the project, we sought to respond to the need for support in our artist communities by doubling the number of awards given.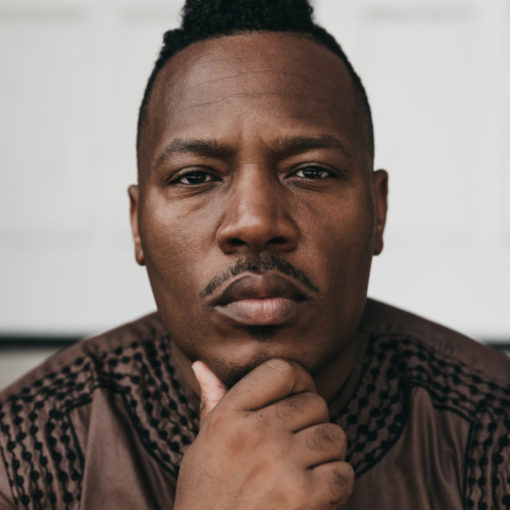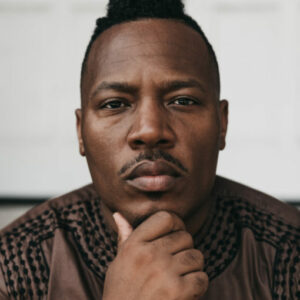 Harrison Guy has captivated audiences across the nation through his inspirational and unique works of passion, beauty, and activism that are rooted in African American history & culture. He began his dance journey in the small town of La Marque, TX, and building on his love for social dance and Hip-Hop he affirmed his purpose and calling by studying dance at Prairie View A&M University. He continued his studies at the Houston Metropolitan Dance Center, Sam Houston State University, Deeply Rooted Productions in Chicago, Dallas Black Dance Theater, and The Ailey School in New York. He was a founding member of both Exclamation Dance Company and Dorrel Martin's Dance Fusion in Houston. In 2004, he debuted his dance company Urban Souls Dance Company at the city-wide dance festival, Dance Houston.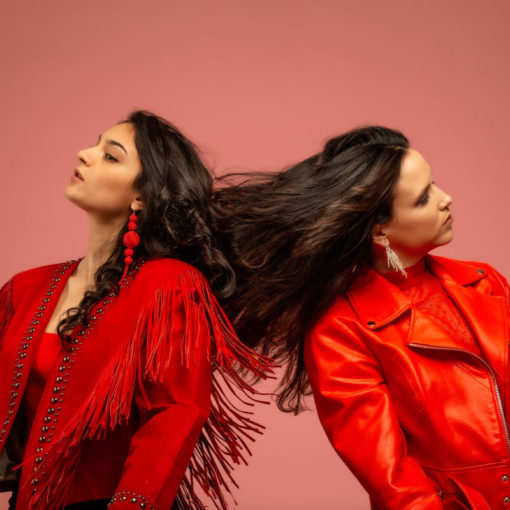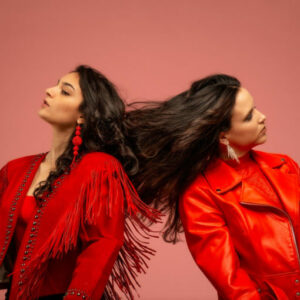 Say Girl Say with Two Star Symphony & Input/Output
Say Girl Say is a genre-bending multi-instrumental duo from Houston, Texas composed of members Brigette Yawn and Suad Ihsan. Their signature sound is known for articulate soaring vocal harmonies, lyrical finesse and entrancing melodies backed by eclectic instrumental production. In May 2015, Say Girl Say released their first self-titled record "Say Girl Say." Since then they've performed at SXSW, CMJ, Art Outside, Houston Whatever Fest, River Revival, In Bloom and many others. In 2019, Say Girl Say was honored the opportunity to partner with sign language interpreter Amber Galloway-Gallego, who specializes in music interpreting, for a mini-docu series "Music Has No Bounds" sponsored by Dell, a collaborative experience that depicts the representation of the deaf and hard of hearing community and bridging the gap for cultural linguistic minorities in America by making meaningful and genuine connections through music.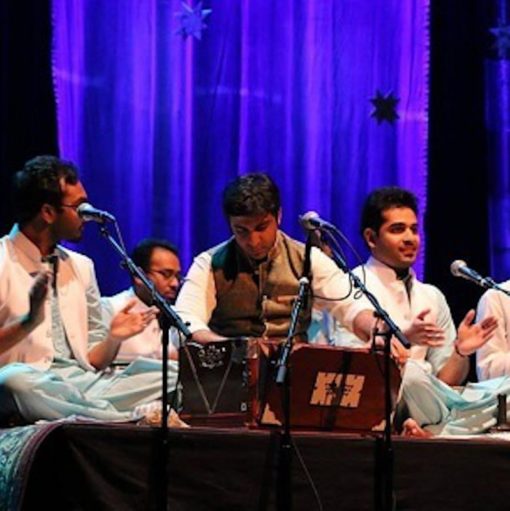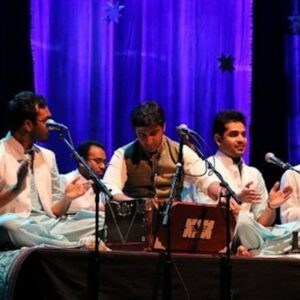 Riyaaz Qawwali performs the gripping music style called qawwali, or sufi music. They represent the diversity and plurality of South Asia. The ensemble's musicians, who are settled in the United States, hail from India, Pakistan, Afghanistan, and Bangladesh and represent multiple religious and spiritual backgrounds. Trained in eastern and western classical music, the members have been professionally performing qawwali for the past twelve years. With conservative growth and heightened attention to quality, Riyaaz Qawwali has performed across the continental U.S., in Panama and debuted in Europe in 2017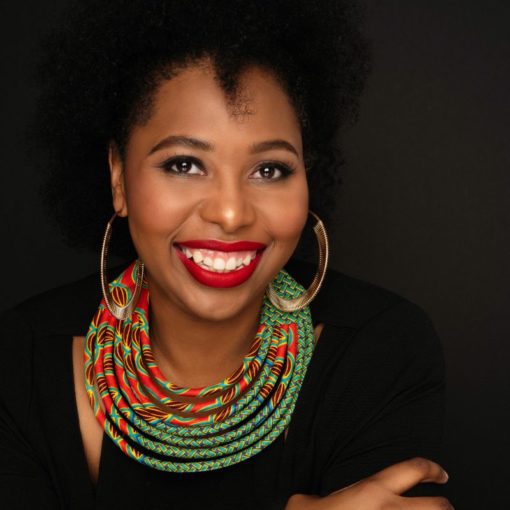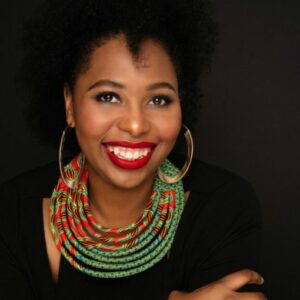 Deborah D.E.E.P. Mouton is an internationally known writer, educator, activist, and Poet Laureate Emeritus of Houston, Texas. Formerly ranked the #2 Best Female Poet in the World, her work has appeared in Houston Noir by Akashic Press (2019), Black Girl Magic by Haymarket Books (2019), Fjords Journal, Crab Orchard Review, and on such platforms as NPR, BBC, ABC, Apple News, Blavity, Upworthy, and across the TedX circuit. She serves as a contributing writer to Texas Monthly and Glamour. Her most recent poetry collection, Newsworthy, won honorable mention for the Summerlee Book Prize. A German translation, under the title SayTheirNames, is set to be released in Fall 2021 by Elif Verlag.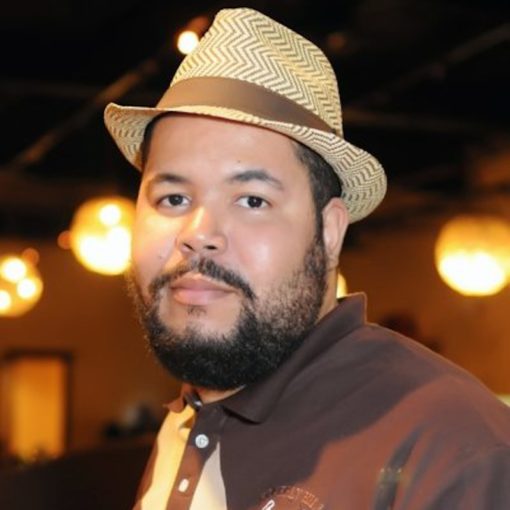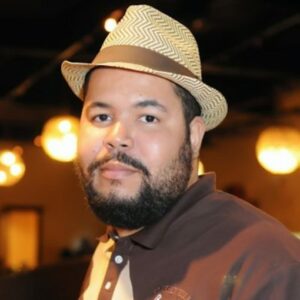 Patrick "PJ" Davis is a creative and social activist based out of Houston, Texas and founder of the poetry troop Starving Poets, Ink. PJ has produced homegrown events such as the Starving Poets: Poetic House Party and worked with many other landmark events such as Poetry Lounge Houston, Houston International Jazz Festival and Tournament of the Stars. He has also been a pioneer on the arts scene co-producing and collaborating with many events from poetry, comedy, theater, jazz, live music and major festivals. He is the father of a beautiful daughter, Phoenix, and was born and raised in Beaumont, Texas.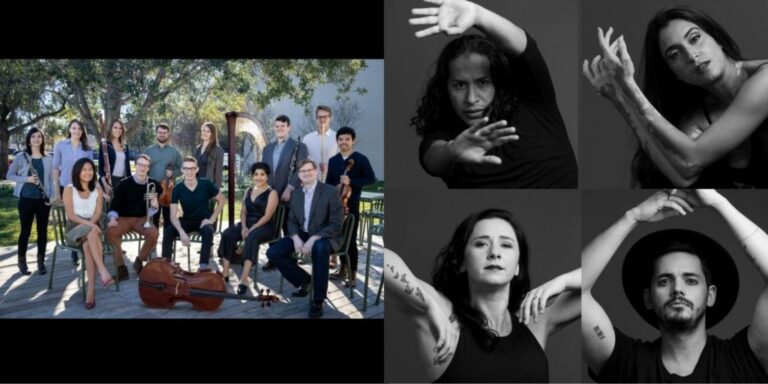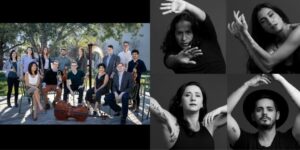 Loop38 is a boundary-pushing, artist-driven new music ensemble that aims to build community around innovative, stimulating, and culturally relevant musical experiences. Loop38 cherishes opportunities to work closely with composers and artists from other disciplines to create unique artistic experiences. Past collaborations have involved the Rice University Theater Department, Apollo Chamber Players, the Moody Center for the Arts, WindSync, University of Houston's Blaffer Art Museum, Musiqa, and several artists in residence at Sawyer Yards.
Houston Contemporary Dance Company (HCDC) is a fresh, brand-new arts organization whose mission is to ignite passion for contemporary dance by providing world-class professional repertory concert performances and community engagement activities that are accessible to all regardless of race, culture, sexual orientation, gender, gender variance, or nationality. HCDC aims to be a vital component in not only keeping contemporary dance alive in Houston, but to firmly position Houston as a cultural center for dance by building broad participation and support for contemporary dance.
Virtual Commissions
Check out the virtual award winners of the Houston Artist Commissioning Project. Awarded during the pandemic, these digital performances brought the performance stage to anywhere our audiences needed to be.
Sign up for Performing Arts Houston Education & Community updates now
Receive information about Performance Preludes, Teacher Workshops, the Art Contest, and more!
Keep the arts alive, donate today!
Performing Arts Houston has been presenting world-class performing arts in Houston for over 50 years because of the generous contributions of companies and individuals like you. Please consider your donation today.