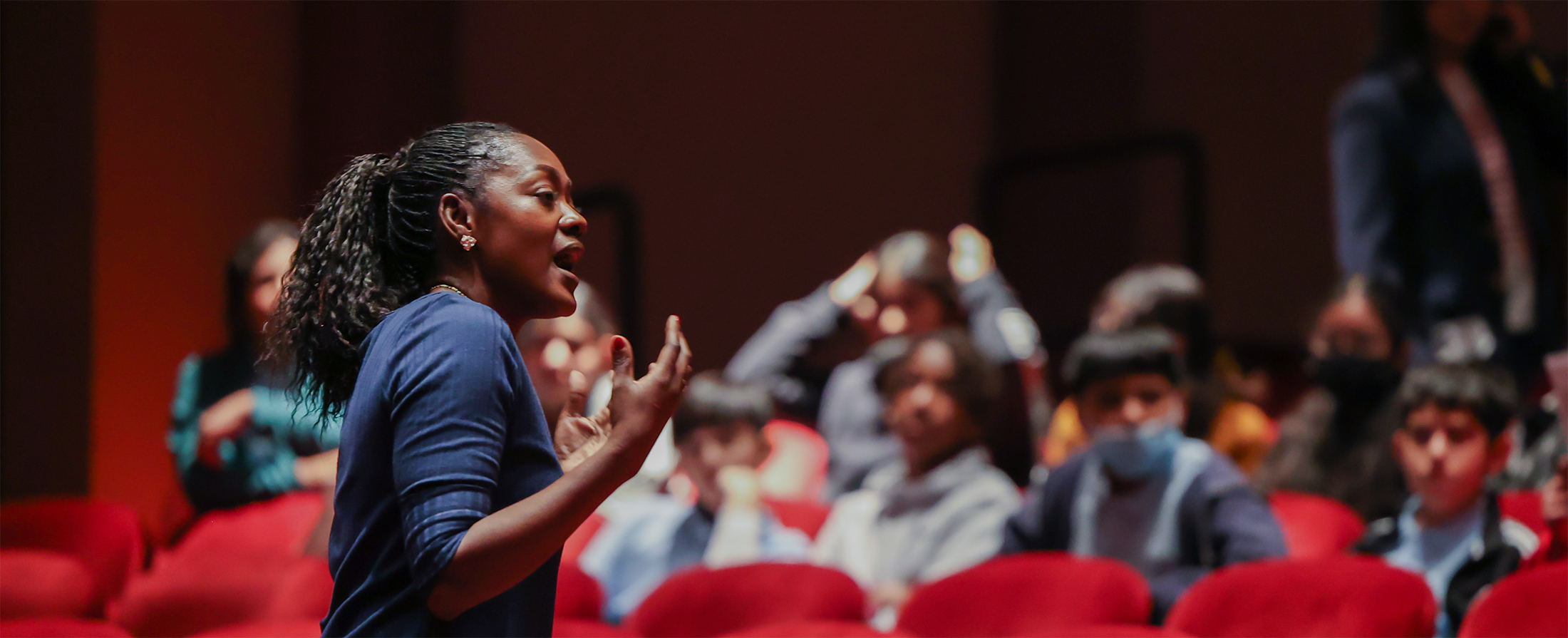 Westwood Trust Creative Chats
For almost every scheduled performance, Performing Arts Houston plans a pre- or post-performance discussion to provide patrons with context and insight into the art and artistry that graces our stages and fills our halls. Students and teachers are particularly encouraged to join these conversations with professional musicians, dancers, choreographers, directors, tour managers and local experts. Topics of discussion can include the design and rehearsal process, training and preparation for performances, inspirations for the work of art, historical background and relevant current events.
Experience Westwood Trust Creative Chats in partnership with Conversations on Dance podcast!
Check out our virtual Westwood Trust Creative Chat series on YouTube:
Westwood Trust Creative Chats are made possible by support from:

Sign up for Performing Arts Houston Education & Community updates now
Receive information about Performance Preludes, Teacher Workshops, the Art Contest, and more!
Keep the arts alive, donate today!
Performing Arts Houston has been presenting world-class performing arts in Houston for over 50 years because of the generous contributions of companies and individuals like you. Please consider your donation today.