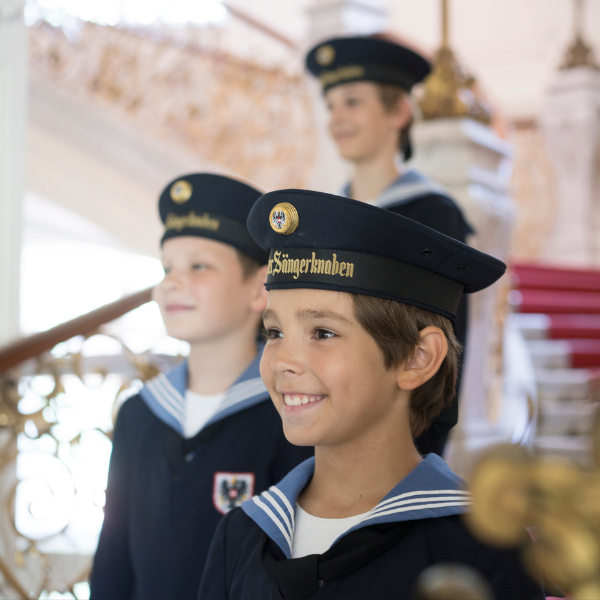 Performing Arts Houston presents Vienna Boys Choir sold out 525th Anniversary Celebration
(Houston) – First presented by Performing Arts Houston in 1979, the Vienna Boys Choir returns as part of their 100th touring anniversary on November 1, 2023, at 7:30 pm in the Wortham Center's Cullen Theater. Under the direction of Manuel Huber, the choir will perform works by Puccini, Debussy, Mozart, and more, including On the Road Again by Wille Nelson and Jinseino Merry-Go-Round from the Studio Ghibli film Howl's Moving Castle. More information at performingartshouston.org.
The Vienna Boys Choir is one of the most famous choirs in the world. Led by President and Artistic Director Professor Gerald Wirth, the Vienna Boys Choir is divided into four choirs and between them the choirs give around 300 concerts each year, attended by almost half a million spectators around the world. Since 1924, 2750 choristers have sung over 1000 tours in 100 different countries.


On Sundays, one of the choirs performs with the Vienna Philharmonic Orchestra and the State Opera Chorus in Vienna's Imperial Chapel, as it has done for the past 524 years. They also appear at the Vienna Philharmonic's New Year's Concert and at the Salzburg Festival. The choir performs with major orchestras, conducted by the likes of Joana Mallwitz, Zubin Mehta, Riccardo Muti, Christian Thielemann, and Simone Young.

Boys have been singing at Vienna's Imperial Chapel at least since 1296. In 1498, Emperor Maximilian I. moved his court to Vienna to establish the Chapel Imperial there, and the Vienna Boys Choir. In 1924, the Choir was reestablished as a private, non-profit organization. In 2009, the Choir teamed up with the Vienna Konzerthaus and Caritas Vienna to found "Superar" to provide children around the city with access to music. Its singing tradition is listed by UNESCO as intangible cultural heritage in Austria.
About Performing Arts Houston
Performing Arts Houston (formerly known as Society for the Performing Arts) connects audiences with exceptional artists through diverse performances and learning experiences. We ignite and cultivate passion for the performing arts, exploring the vast landscape of artistic expression to discover new understanding about ourselves, create community, inspire dialogue, and enrich our world. More at performingartshouston.org

Ticket Information
Tickets start at $29. Tickets can be purchased through the Performing Arts Houston website at performingartshouston.org or by calling our box office at (713) 227-4772. To support the arts, save up to 25%, and access exclusive live arts experiences, become a Performing Arts Houston member at performingartshouston.org/memberships.
# # #
PERFORMING ARTS HOUSTON
presents
Vienna Boys Choir
November 1, 2023
Wednesday 7:30 pm
Cullen Theater, Wortham Center
Tickets start at $29
performingartshouston.org

Follow us on Social:
FACEBOOK: @performingartshouston
INSTAGRAM: @performingartshouston
TWITTER: @artshoustontx
Media Contact:
Caroline Senter
csenter@performingartshouston.org
713-632-8105