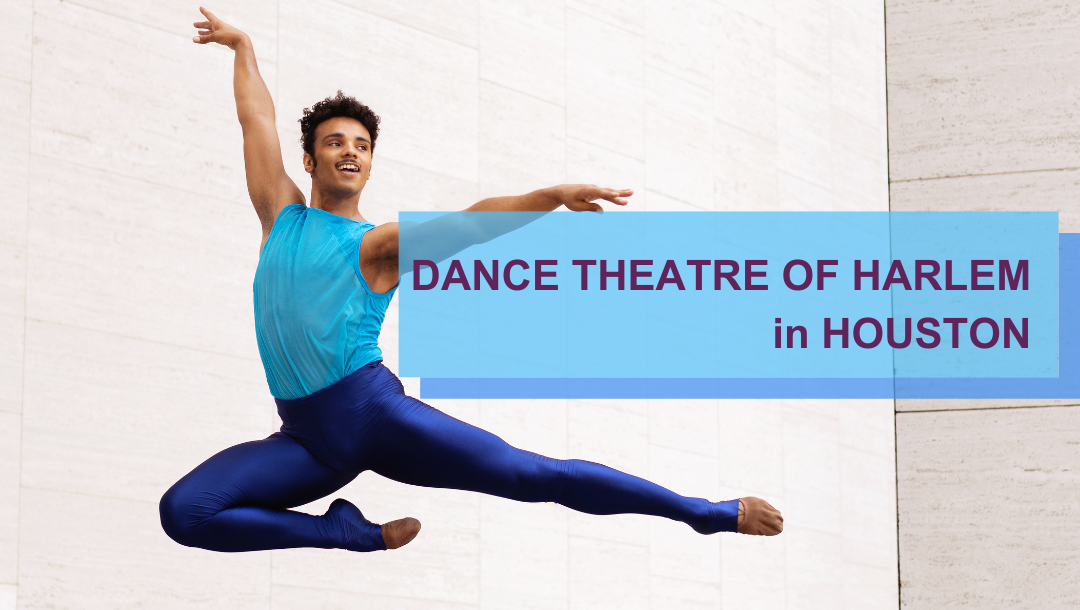 Dance Theatre of Harlem Education Residency
Performing Arts Houston is thrilled to host Dance Theatre of Harlem (DTH) in Houston for a week of Education & Community Engagement residency activities.
Between December 6-11, 2022 dancers from Dance Theatre of Harlem and Artistic Director Virginia Johnson will visit a variety of school and community locations around the Greater Houston area for public and private programs.
Among other programs, the following are open to the public. More public opportunities may be added leading up to the visit. We hope to see you at each event!
DTH in Conversation at Houston Ballet
December 6
7:15 pm
FREE
Public conversation with DTH dancers and Houston Ballet dancers, moderated by Artistic Director Virginia Johnson.
DTH Public Dance Master Class
December 10
3 pm
$20
Join Performing Arts Houston at Houston Ballet for a Master Class taught by Dance Theatre of Harlem company members.
On December 10 from 6-7 pm, DTH dancers will offer a free Meet & Greet at Emancipation Park Conservancy's Holiday in the Tre Festival.
The week will culminate with a joyous mini performance at Wheeler Avenue Baptist Church on Sunday, December 11 at 11:30 am.
Throughout the week, DTH dancer, Christopher Charles McDaniel will set work on ballet students at the Kinder High School for Performing and Visual Arts, to be performed at the school Spring Dance Recital on March 9 & 10, 2023.
Other programs for special audiences include master classes for Houston ISD middle- and high-school students, a visit to Ft. Bend Houston, and community conversations around town.
DANCE THEATRE OF HARLEM AT JONES HALL
The company will return in February 2023 to perform two shows on February 3 & 4 at Jones Hall, presented by Performing Arts Houston. The week of the shows will feature more educational activities and opportunities including several more public and private master classes, discussions, and a teacher workshop.