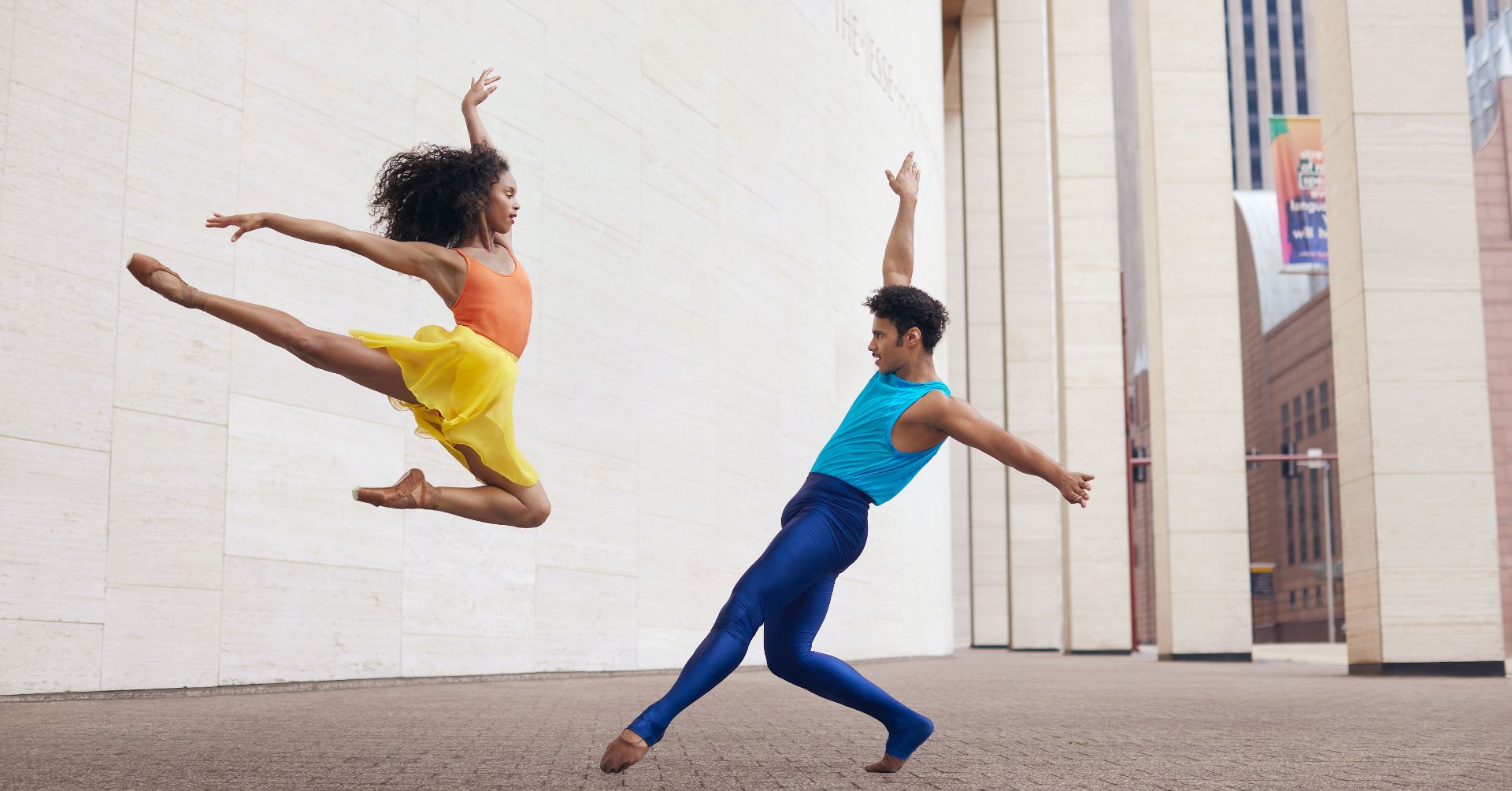 Recap: Dance Theatre of Harlem Houston Education Residency
Dance Theatre of Harlem (DTH) joined Performing Arts Houston for a week of education and community engagement programs in December. Four company dancers and Artistic Director Virginia Johnson were immersed in the Houston community to inspire and fellowship with local dance lovers.
The Dance Theatre of Harlem Houston Education Residency kicked off with "Many Hues, One Line," a riveting panel discussion between DTH dancers Lindsey Donnell & Delaney Washington, Artistic Director Virginia Johnson, and Houston Ballet company members Harper Watters & Kellen Hornbuckle. The dancers celebrated Black history in dance, discussed the racial inequalities still plaguing the dance world, and how dance makers can work together to create a brighter, more inclusive future for dance.
Throughout the residency, DTH dancer Christopher McDaniel, worked with the Kinder High School for the Performing and Visual Arts (HSPVA) to set a dance piece on a group of junior and senior dancers, to be premiered at HSPVA's spring dance concert in March 2023.
Dance students at Bellaire High School, Meyerland Middle School, Willowridge High School, and Fort Bend Academy of Arts and Dance had the opportunity to participate in master classes led by DTH dancers.
On December 10, DTH held a public master class at Houston Ballet for advanced dancers to challenge, expand, and sharpen their ballet technique.
Dance Theatre of Harlem attended the Holiday in the Tre festival at Emancipation Park, where they led festival goers in a movement workshop and met members of the community.
The residency came to a close with a moving performance of Wholly, Holy, choreographed by Robert Garland, at Wheeler Baptist Church during the 11:30 am worship service on December 11.
Dance Theatre of Harlem returns February 3-4 for performances at Jones Hall. This will be Performing Arts Houston's first presentation of Dance Theatre of Harlem in over 20 years. Tickets are available at performingartshouston.org.
Photos by Melissa Taylor and Asaeda Badat